Winemaker Aldo Viola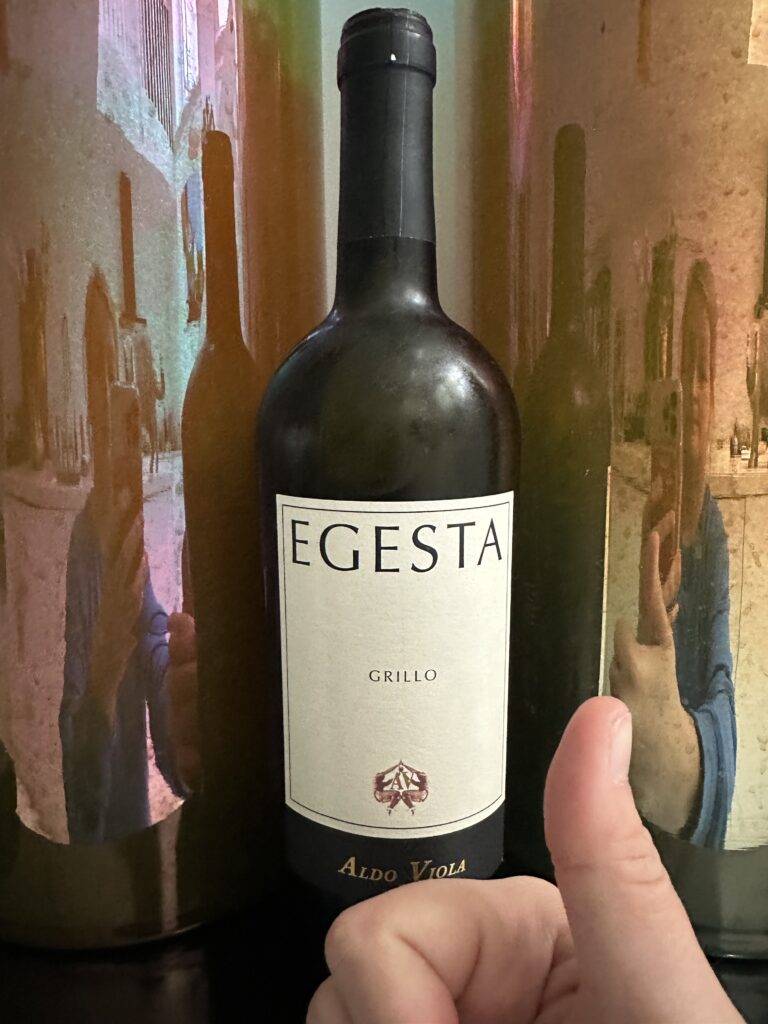 Aldo Viola Winery is only 16 hectares large and is to be found on the northwest coast of Sicily near Alcamo. Aldo is the fourth-generation winemaker of the Viola family. They only produce 10.000 bottles per year, but lucky enough I could find his wines in the Netherlands. His philosophy it to create fine natural and elegant wines, which are an expression of their terroir. Egesta is an orange wine made with Grillo. It has had 6 months of maceration with skin contact which explains the beautiful orange almost amber color and the explosion of aromas and texture of this wine. Reason behind the long maceration period is that according to Aldo it is the way to produce a a wine wich can be the truest expressions of the grape in combination with the soil. Aldo also makes wines of other local varieties such as Catarratto, Nerello Mascalese, Perricone and Grecanico. Can't wait to try one of these.
The wine: it is a wine you cannot miss, with a lot of aromas and a nice body and more than enough flavors to look for. Most of all it makes me think of warm apple pie with some apricots and other candied fruit. The texture is smooth, with some fine tannins. All accompanied with a beautiful fresh acidity. It went perfect together with a seafood risotto, but I can imagine it will be perfect with a cheese platter or a tarte tartin.
Let's not forget to put Grillo in the spotlight. This Sicilian native grape that is gaining popularity and with a reason. Grillo was born in 1873 by the crossing of two other well-known Sicilian grapes named Catarratto and Zibibbo. It used to be only known for being the corner stone of Marsala, but it has shown to be a good alternative for wines like Pinot Gris or Sauvignon Blanc. Depending on the vineyard location and the choices in winemaking techniques the wines can vary from light, fruity, lemony and saline wines up to more fuller bodied wines with ripe fruit, earth, spices and nutty aromas.
Aldo calls his wines: "Superpower Magic Potion" which says enough…